In focus weawing and spinning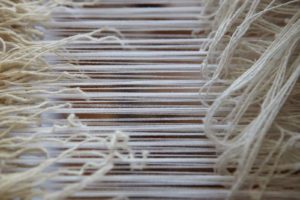 This year's main theme is one of the oldest craft: weaving and spinning, a 9 000-year-old occupation of mankind. Its origin dates back to the pre-historic times, and in some areas even today weaving is one of the most common home-based activities. At the Festival of Folk Arts this ancient art will be presented in special weaving and spinning workshops where anyone can try out individual workflows.
In some villages of Transylvania, even the factory products could not completely displace the peasant looms, and there are still houses in the villages where especially during winter days the noise of the loom is still heard.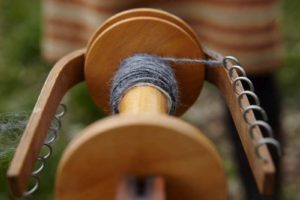 They make among other things, thick warm woolen blanket, softly milled woolen covers and the famous Transylvanian "cserge"( wool covers ). Cotton, hemp and flax or their mixed material were woven for towels to be embroidered, tablecloths, runners, wall protectors, cushions and twisted wool was used to weave carpets.
The earliest and still prosperous form of weaving is spinning, from wicker, rump, straw or corn husk. From wicker they make hand – made basket and storage containers, from straw hats and bags from corn husk chair backs and seats, from rug carpets and wall protectors. The Spinning houses were one of the most important community venues in the old village life, where villagers, old and young people, gathered from autumn harvest to the end of the carnival season and span the hemp into useful thread. The Festivals of Folk Arts offers its visitors the possibility to get acquainted with the various materials and weaving techniques: the weaving on the loom, ribbon and carpet weaving, but they can also experience spinning and hair plaiting. On the Fishing Boy's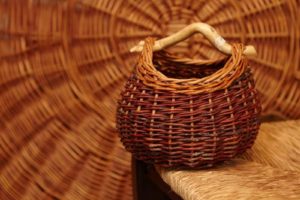 Terrace for example a genuine peasant cottage will await its guests to show the ancient wool and hemp processing methods: raw sheep wool is subjected to cleaning, then washed, combed, carded and dyed as it used to be done in old times by our ancestors.
Hempers are also working hard, soaking, tilting, breaking, jerking and doing more work until the raw hemp turns to yarn. Visitors can even try out some of the workflows.