Useful information
OPENING HOURS
Opening ho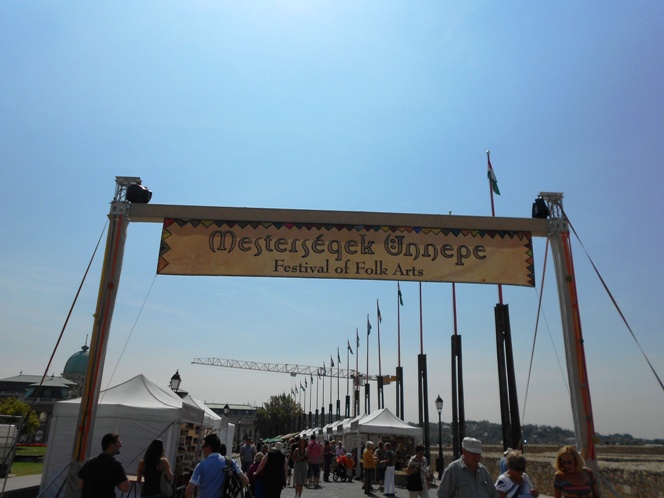 urs of the Festival of Folk Arts:
10.00 AM – 11.00 PM
The market will be open for public from
10.00 AM to 9.00 PM,
and you can enjoy the programme of the stages and gastronomy until 11.00 PM.
TICKET PRICES
Daily tickets:
Full price: 2500 HUF
Reduced price (youths aged 4-18 and retired): 1500 HUF
Family ticket:
2 adults accompanying 1 youth aged under 14: 5400 HUF
2 adults accompanying 2 youths aged under 14: 6400 HUF
2 adults accompanying 3 youths aged under 14: 7400 HUF
2 adults accompanying 4 youths aged under 14: 8400 HUF
Free admission for children under the age of 4
For the safety of children please ask for our special wrist band for children free of charge at the information desk.
The tickets are also valid for entrance to the exhibitions of the Budapest History Museum – Castle Museum and The first bastion Pop-up exhibition ( I. Táncsics str. 9.)
The valid wristband for the Festival of Folk Arts provides a 50-percent discount for the exhibitions in the Várkert Bazaar.
You can visit the festival only with a valid and undamaged wristband.
The Festival of Folk Arts reserves the right to change the venue and cast of its events.
Buy your ticket online without standing in the line!
HOW TO GET THERE, PARKING
We would like to draw your attention to public transport opportunities rather than driving to the venue. Prior to the Festival we will constantly update information regarding news on shuttle lines released by the Budapest Transport Centre and also regarding the renovation of the Buda Castle.
Further information website of the Budapest Transport Centre