Festival
33rd Festival of Folk Arts
Hungary's greatest folk art event, the Festival of Folk Arts, will take place in the Buda Castle District of Budapest for the 33rdtime this year from August 17th through August 20th. The festival recreates the atmosphere of old Hungarian fairs, and is a beloved, widely anticipated event by families. This year's featured guest country is Japan, and the overall theme of the Festival is the art of footwear.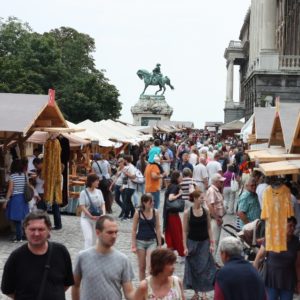 As the Buda Castle is transformed into a celebration of artisans from the Carpathian Basin, it will welcome visitors with nearly a thousand individual craftsmen, several hundred performers, all-day-long stage programs, traditional folk trade demonstrations, folk gastronomy tastings and authentic folk playhouses for the younger ones. Visitors can meet more than 800 Hungarian and 150 foreign folk art masters and learn about their traditional folk trades in 100 workshops. Visitors looking for a meaningful recreation will find themselves removed from the modern world, and transported into a festive medieval fair. As always, visitors can not only view works by famous folk art masters, but can create their own folk art or buy some at the fair.
For the first time, the Festival will host a folk pub with folk song karaoke, along with folk tale tellers and folk song teachers. Medieval criers and stilt walkers will further evoke the atmosphere of medival fairs. The Matyo folk design, the masked end-of-winter carnival (busók of Mohács) along with the blue dye textile painting technique are part of the UNESCO's Intangible Cultural Heritage and will all be present at the Festival.